Anhui Forklift Group Forklift Rental In Toronto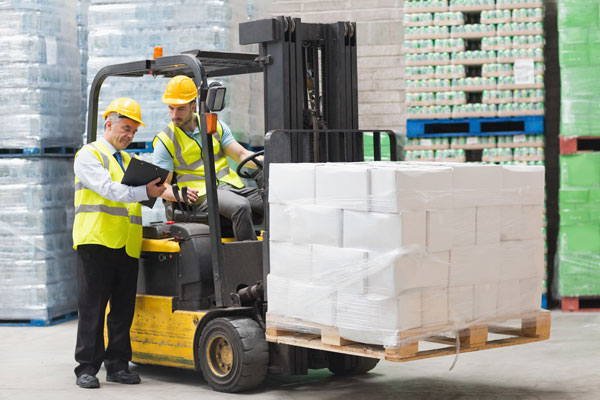 Anhui Forklift Group is a top manufacturer based in Anhui China. According to the last available data, the company had revenues of $1.123B. The company manufactures material handling machinery and equipment including engineering machinery, construction machinery and forklift trucks. Anhui Forklift Group was founded in 1958. The business was ranked as number one for twenty consecutive years in the national forklift industry of China. It was rated as the best in the economic and manufacturing index. On the global scene, the company is one of the World's Top Eight Forklift Manufacturing Enterprises.
Benefits
Performance
Since the 90's, Anhui Forklift Group's management has embraced advanced marketing technology, bringing in innovative technologies from all over the world to improve their processes. The level of technology they use has allowed them to produce products with the highest performance. Most models come with a high lifting, climbing and driving performance. The high performance will ensure that you get more done and improve the productivity of your business.
Safety
Anhui forklifts are built with safety in mind. They have inbuilt safety features and the products come with a reference manual for safety. With built-in safety features and well trained staff, you can reduce downtime, accidents and losses in your business.
Energy Conservation
The company makes products that reduce energy costs for the end user. For example the electric AC 4 wheel saves more than 80% energy with the LED signal light. Another approach used to save energy is the battery cruising ability that extends for about 30 minutes.
Comfort
Anhui Forklift Group understands the important role comfort plays in the productivity and the efficiency of forklift operators. One of the ways they have used to boost comfort is by moving the steering unit up and increasing the operating space around the operator's foot. The knob and the ratchet type hand brake facilitate comfortable driving. Another feature designed for comfort is the rear handle with horn function. This allows comfort and safety when driving in the reverse direction.
Safety Tips
When renting a lift truck that your operators are not conversant with, enroll them in a training program to ensure they understand all about proper operation. Manufacturers and dealers hold training sessions all year long; getting a trainer is not a big hustle.
In addition to the regular training, you should also consider investing in site specific training. This should be done when the operator is moving to a different workplace that they are not familiar with. Time and resources put into training should not be seen waste as they contribute to effectiveness, efficiency and safety. If the operators and management are not trained, they may fail to perform as expected by causing accidents that lead to losses and ruin the reputation of your business.
Before renting a forklift, ensure that it is tested. This will ensure that you get a product that is fully operational and safe for use by your employees. Once it's in your hands, ensure that regular checks and maintenance are done to maintain safety.