Toyota Industries Corp. Forklift Rental In Toronto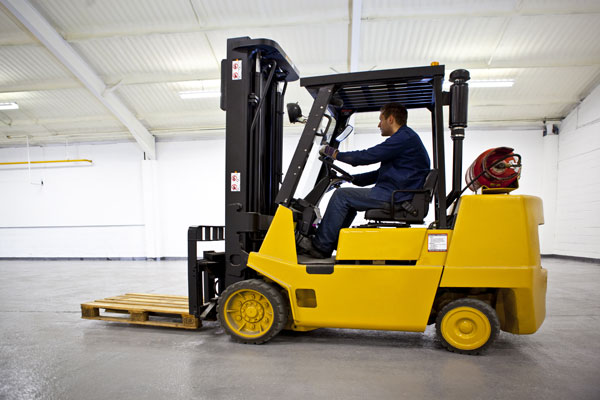 Toyota Industries Corp. was founded in 1926 with the aim of manufacturing automatic rooms. The industry expanded its operations over the years and is now a leading manufacturer and distributor of automobiles, textile machinery, machine handling equipment and electronics. At the end of the year ended March 31, 2016, Toyota had approximate revenue of $18.522 billion. Revenues from material handling amounted to roughly $8.344 billion. The Toyota Material Handling Group is the leading manufacturer of lift trucks worldwide.
Benefits
Toyota forklifts are built to provide high transports and loading and unloading speeds. With high speeds you will be able to accomplish tasks within a shorter period. Speedy operations improve the productivity of your business as you are able to load and unload more cargo within a short period of time.
Their functionality is also very high. The forklifts are designed to serve their purpose well. High functionality makes the lift trucks very reliable for different operations. You can rely on their speed and efficiency to accomplish tasks perfectly.
They come with a variety of features that make them suitable for a wide range of applications and efficient work. The lift trucks are optimized based on material handling knowledge and technological capabilities.
Toyota's counterbalanced lift trucks have a high level of safety. The designs make them easy to use and it also reduces the stress on the operator.
Toyota has invented new functions to make forklifts more environmental friendly.
Another benefit of Toyota's lift trucks is that they are reliable and are created to last for long. Thus when you rent a used truck, you will still get effective operations.
Toyota lift trucks come with powerful and sturdy lifting capabilities. These capabilities make it possible to load and unload goods from high positions without causing accidents. It also makes work easier for the operator.
Safety Tips
Lack of comprehensive training is a leading cause of major injuries and property damage in work environments. Training is the best way to promote safety when using forklifts in the work environment. The Occupational Safety & Health Administration (OSHA) has set forth some rules regarding forklift operation training.
According to OSHA standards, operators must be 18 years of age and must be trained on maintenance and vehicle inspection. Every aspect of operation should be covered in the training. They also should be recertified every three years. An operator can be certified to operate a forklift through an online forum. OSHA has forklift trainings for 10 hours and 30 hours. The 30 hour training is for is for management, supervisors and safety individuals who are responsible for workplace safety. The 10 hour training is geared towards training the forklift operator.
Other recommendations by OSHA include daily forklift checklist and vehicle maintenance and inspection. You should have an inspection and maintenance plan that should be adhered to by the forklift operators. OSHA has also provided a daily checklist that operators should perform at the beginning of each task.
By investing in safety training you will increase the return on investment, decrease maintenance cost, improve the working conditions and reduce insurance costs.