Exceptional Forklift Repair Services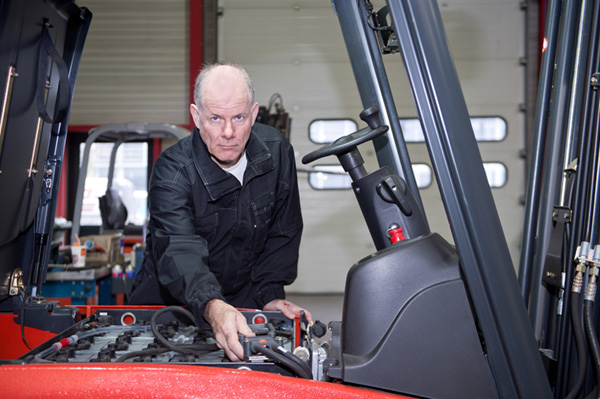 What happens when your forklift breaks down? You experience significant downtime that affects your bottom line. Did you know that you can prevent this by working with a reliable forklift repair service? At MasterLift, it's our job to ensure that your business experiences minimal downtime by offering quick and efficient forklift repair services. We know just how much the equipment you own is a huge investment and take the time to always offer dependable repairs. When it comes to repairs or maintenance of your forklift, trust the competent professionals at MasterLift to get the job done right the first time. We have a team of trained and experienced service technicians who have handled a variety of forklift brands and models. No need to panic the next time your forklift breaks down, MasterLift will come to your rescue.
When To Seek Forklift Repairs
Industrial machinery and equipment are prone to wear and tear, forklifts are no exception. You may have noticed that your equipment is no longer functioning as it did. It could be a slowdown in performance of parts that are worn out and need repairs. Whatever the case, these repair issues can hinder the effectiveness and durability of your forklift. You need to seek forklift repair fast to avoid repair problems from escalating and becoming too costly to fix. At MasterLift, we offer all kinds of forklift repairs whether complex or minor. It's our job to make sure your machine is performing as it should.
Service Technicians You Can Trust
At MasterLift, we will never repair parts if it's not necessary. We will explain to the client every repair problem and recommend the best solution to get the forklift up and running again. Best of all, we'll never overcharge you for the quality repairs we do. Since our service technician are highly experienced, you can be rest assured that the problem will be identified quickly and resolved. It's our goal to ensure you don't come to us again with the same forklift repair issue.
Don't Wait Too Long
Forklift issues such as brake malfunctions can have serious consequences. If you feel like something isn't right with your equipment, call our service technicians immediately to inspect it and perform the necessary repairs. Brake issues should be addressed as they emerge because failing to make the required changes can have hazardous or even deadly consequences.
We Offer Forklift Maintenance Too
With regular maintenance and care, your forklifts will last a long time. It is important to ensure your fleet of equipment adhere to a stringent maintenance schedule. Doing so will prevent performance issues and offer you prolonged longevity of your equipment. We perform scheduled maintenance such as checking the tires, changing the oil every 3 months and checking the antifreeze levels. These simple routine maintenance activities can help to prevent accidents, utilize low levels of gas and get optimal results when using the equipment. Our expert technicians will inspect the equipment and perform repairs that are necessary to mitigate potential risks and prevent accidents.