Find Reliable Used Forklifts In Toronto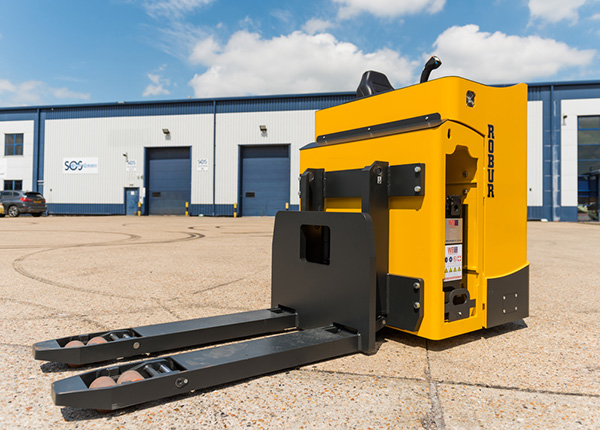 MasterLift stocks a wide range of high-quality used forklifts for sale. If you ever need a used forklift to streamline your operations, we are happy to offer multiple options that fit your budget and needs. We specialize in a wide range of used forklifts from different brands. Our professionals can help you to review the features of our used forklifts to determine which is best for your application.
Come For A Test Drive
Want to check out our used forklifts and even ensure that they're mechanically sound? Visit our facility and see the different models and brands we have. You can take any of our used forklifts for a test drive in order to get a clear picture of how well it functions. Doing a test drive is important, not only to check if all the features are intact, but to ensure that it is comfortable to operate. We allow you to do a test drive to confirm this and decide if it is for you.
We Offer Quality Used Forklifts
All of our used forklifts undergo a thorough inspection to ensure they are in top notch condition. We'll never sell a used forklift that is not mechanically sound or has functionality issues. MasterLift has built a good reputation for providing exceptional customer service, trust and professionalism. Our customers know they can trust us to offer a used forklift that best suits their needs. We'll never sell a machine that is in bad shape. You can rest assured that the machine you buy will be ready to offer you a reliable service for a long time to come.
Your Safety Is Our Priority
One of the top concerns for most people when purchasing used forklifts is their state. We perform adequate testing to ensure that the forklift if in proper condition. We even offer a warranty for the used forklift we sell to you. This gives you confidence in the machine you'll buy or lease. Should you need to take a lease for a used forklift, we promise to approve it immediately.
A Used Forklift That Lasts Long And Runs Well
You never need to feel like you're taking a risk when purchasing our used forklifts. Our machines are inspected so you are sure they will last a while and run well. We understand how important safety is to your organization that's why we only offer used forklifts with all safety features intact. Elements such as the seatbelt, horn, lights and transmission will be in good working order.
Speak to our professionals today to help you choose the right forklift for your needs. We have a team of experts who will take time to go over all the ideal models and brands, depending on your application. If you have any questions, we'll be happy to answer them. We would love to understand what features you prefer to have as well as the operations you intend to use the truck for. It's our job to help you make the right decision when purchasing a used forklift.