Renting A Forklift Has Never Been Easier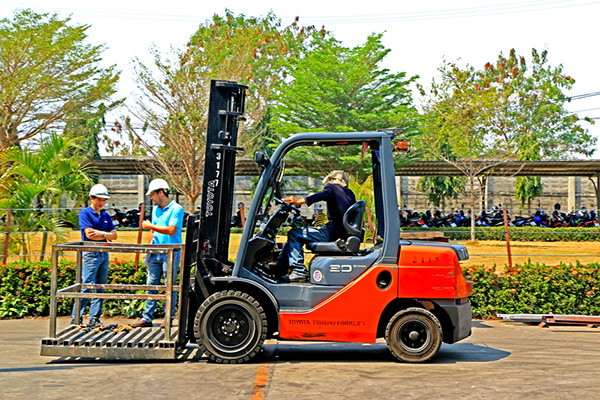 If you need additional forklifts in your company to handle the workload, renting is an ideal solution to cater to your short-term needs, especially if you are located in Ontario. At MasterLift, we offer forklift rentals to our clients for any length of time they need to use our equipment. We take pride in being a leading supplier of forklifts for rent in Ontario. We have forklifts that can handle different capacities ranging from 3,000 Ibs to 20,000 Ibs.
Why Rent A Forklift?
Perhaps you have seasonal peaks and your indoor equipment is unable to cater for the increase in workload. There's no point of slowing down processes by limiting the workload to be done by the equipment you have. Forklift rentals can allow you to deliver in good time and maximize on profits.
Additionally, you may need to rent a forklift in order to handle different production schedules and also benefit from a variety of equipment that can fulfill different tasks. Having enough forklifts means you are able to deliver quickly and benefit from using new forklifts.
At MasterLift, all of our forklift rentals are less than 5 years old. Get your work done faster and more efficiently by renting a forklift that is in full working order. You can rent our forklifts for a minimum of 12 months and be guaranteed that the equipment supplied will be best suited for your needs.
Forklift Rentals For Specialized Services
If you landed a project where you are required to offer a specialized service, no need to spend loads of money buying a new forklift. The forklift will most likely have no use after the project is done. The best way to approach this situation is to seek the specialized equipment for rent. You can choose the style and type of forklift needed for the project, use it in the short-term instead of buying one and letting it sit idle for months once the work is complete. At MasterLift, we have a variety of equipment for rent so you can choose any style, make or model you want and we are ready to supply it.
Deliver Projects On Time
Renting a forklift can help you to ensure that you deliver to your clients as promised. Don't miss repeat business from your clients by failing to deliver projects on time. Rent a MasterLift forklift and we'll make sure you complete the desired workload using proper equipment. Good thing with forklift rentals is that you'll never have to spend money on repairs and maintenance. If you experience a breakdown while using the forklift rental, we will fix it immediately or bring you a replacement to keep the work going. At MasterLift, we do not impose any hidden costs and we'll make sure the rental process is smooth and easy.
Need help choosing a forklift for rent? We have a team of experienced professionals ready to help you choose the equipment that is right for your needs. We will evaluate your project and be ready to answer any questions you might have regarding our equipment.